English
課程目標
ENGLISH SUBJECT
To enhance the students' English language proficiency and facilitate effective learning inside and outside the classroom, various fun and meaningful learning programmes and activities are conducted for all levels. These include the English Reading Club, PLP-R/W Programmes for P.2 to P.3, KS1 Play to Learn Programme, DTS for P.1 and P.4, KIP for P.5 to P.6, Guided Reading lessons from P.4 to P.6., e-learning activities, theme-based learning activities, English Ambassador Scheme, Buddy Reading activities as well as the Drama Club.
課程特色
General lessons
Teachers use multisensory teaching strategies to cater for learner diversity, helping students to develop learning techniques and create associations through visual, auditory, kinesthetic and tactile experiences (i.e. seeing, hearing, doing and touching).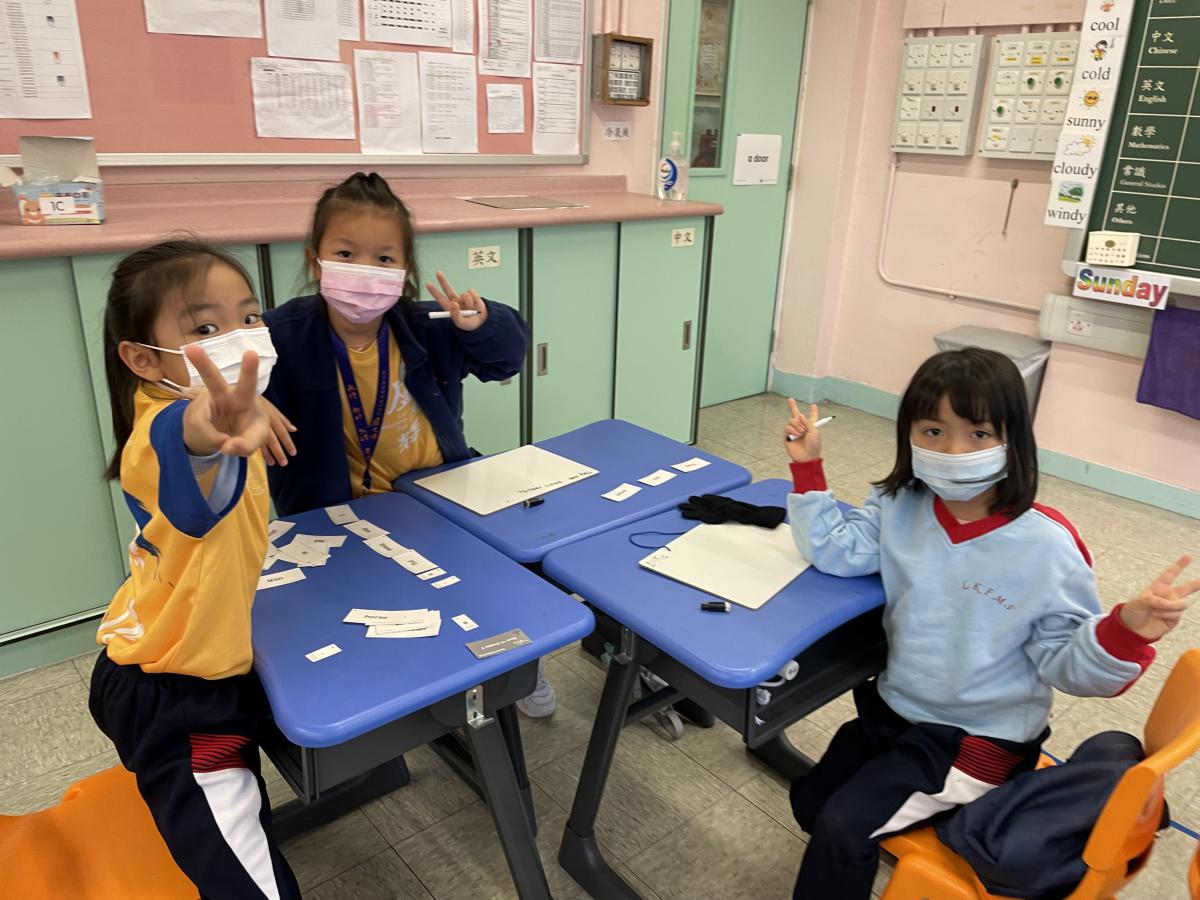 Guided Reading Lessons
To cater for students' learning diversity, teachers offer in-class maximal support for students in reading. P.4 to P.6 students have Guided Reading lessons in the Language Room - with at least two teachers and two ELTAs guiding them as they read commercial books selected according to their reading level. Each week, students also get to borrow a commercial book based on their independent reading levels.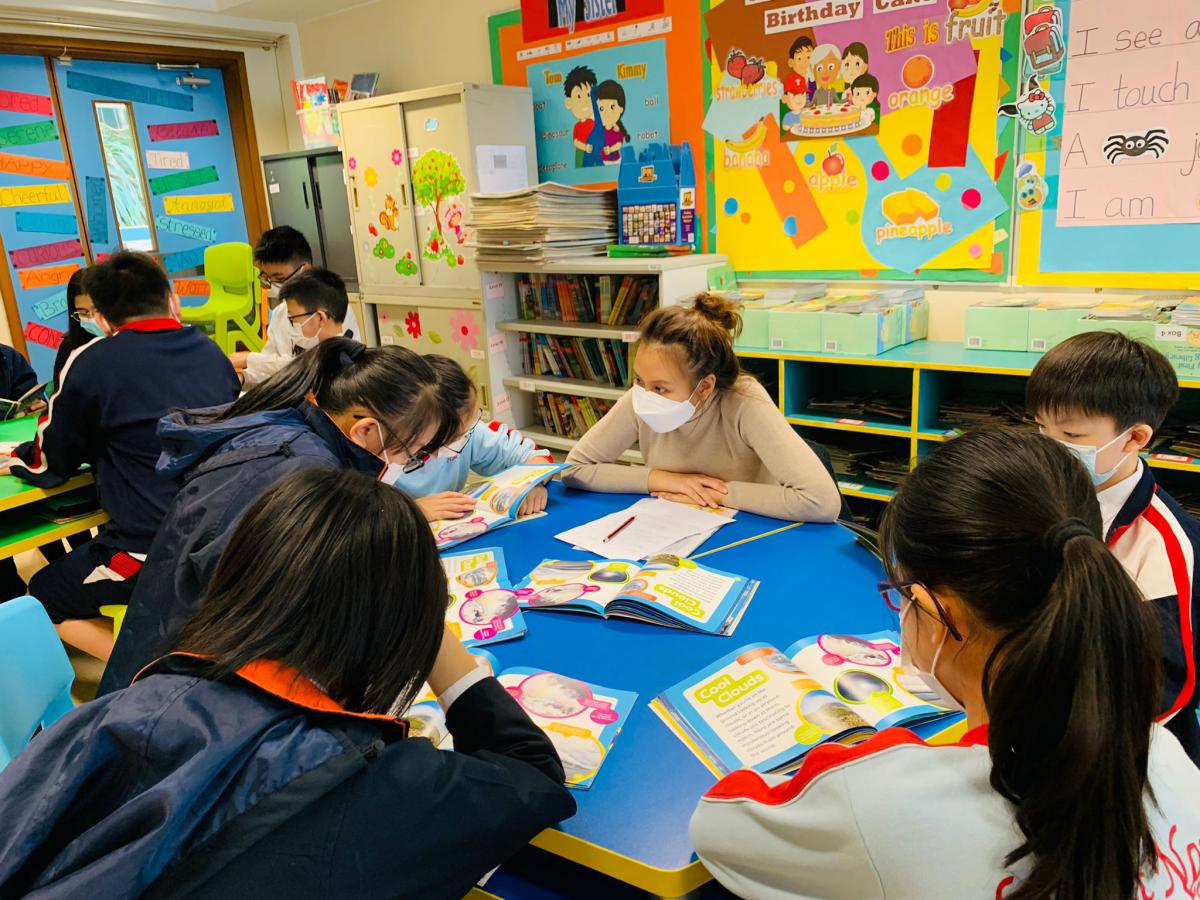 DTS
DTS is a real-life literacy programme that stimulates students' curiosity and interest in reading and develops students' critical thinking skills. The programme is inquiry-based and allows students to navigate and explore a range of diverse, multimodal and multigenre texts of high quality.
The programme's authentic learning experiences and assessment tasks cultivate student autonomy and self-directed learning, while promoting effective strategies to enhance students' literacy development.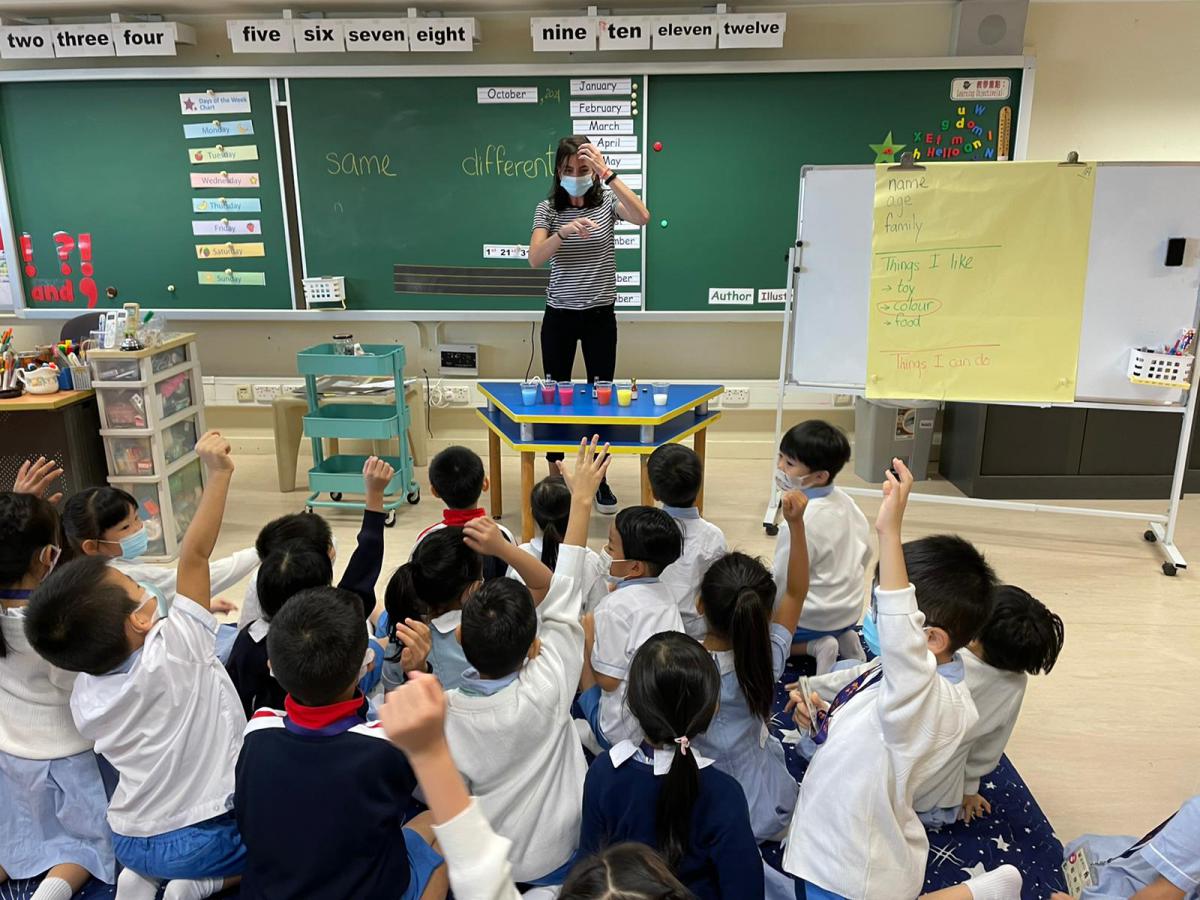 PLPR/W
PLPR/W offers a holistic approach to language learning. It incorporates and develops the four skills with particular emphasis on reading and writing.
Various teaching and learning strategies are integrated in this programme resulting in effective and innovative classroom practices that promote students' literacy development.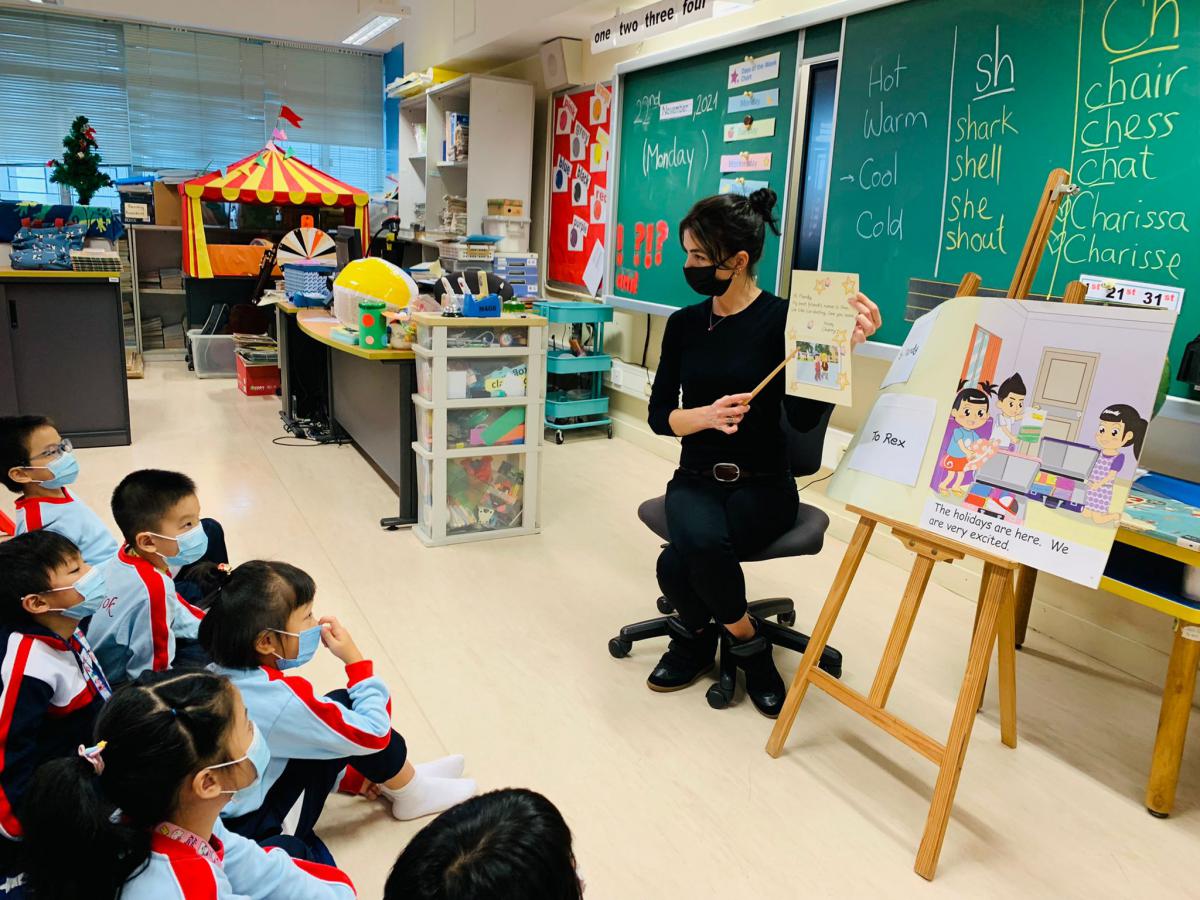 教師專業發展
Teacher Development
In order to convey knowledge to students effectively through both face-to-face and online classes, teachers attended various information technology workshops to experience, identify and select the most effective teaching and learning resources available.
Teachers also planned and designed lesson with experts from the Chinese University of Hong Kong to enhance the general teaching and learning experience.
協作計劃
Quality School Improvement Project (QSIP) 2021-2022: P.6
Experts from the Chinese University of Hong Kong worked with our teachers on ways to enhance teaching strategies that would promote a cheerful learning environment. During the first term, we focused on the teaching of vocabulary and reading skills and during the second term, we focused on the transition gap from KS2 to KS3.
學生活動
English Ambassadors Scheme
The English Ambassadors Scheme aims to boost students' confidence in speaking English, nurture their creativity and develop their interpersonal skills beyond the classroom. Students learn to cooperate with teachers and peers through various activities that enhance their leadership skills and extend their knowledge. English learning is further promoted through real-life experiences such as field trips and outings.